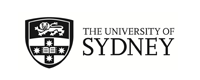 Queen's University - Faculty of Arts and Sciences EXC
Kingston, Canada
(Outgoing Program)
Program Terms:
Program Terms:
Sem 1 (Canada only),
Semester 1,
Semester 2,
Year (Sem 2 & Sem 1)

Partner University Homepage:
Click to visit
Program Details: - unrelated header
Program Details:
Program Description:
Program Description:
About
Queen's University
University Location: Kingston
Year Established: 1841
Student Population: 24,600

About
Queen's University is a public research university specialising in business, health, sciences and applied arts. It is one of Canada's oldest degree-granting institutions and is housed on a beautiful waterfront campus made up of limestone buildings and modern facilities.

Please note: Queens University (Arts Exchange) has two application periods per year. However more course enrolment opportunities will be available for students bound for exchange during the semester 2 (Canadian Winter) term. If you are considering apply for exchange for Semester 1, please be advised you may have to be more flexible with unit enrolment at Queens.

Highlights
Queen's is a research-intensive university known for computational science and engineering, globalisation studies, mental health, healthy environments and sustainable energy systems. It has a fully integrated network of six libraries and is home to several outstanding museums and galleries including the Agnes Etherington Art Centre. It's also home to Canada's premium business school.

Unique Characteristics
Queen's Unversity Smith School of Business is considered among the world's best and has a faculty team renowned for its innovative approach to business experience and academic credentials. In addition to its highly acclaimed MBA programs, Queen's University Smith School of Businessl also offers outstanding undergraduate and graduate programs. The school maintains international exchange partnerships with over 100 respected business schools in 37 countries, including Australia, and welcomes more than 300 international exchange students annually.

Location
Recently rated one of the 5 great university towns in the world by the BBC, Kingston is a charming mid-sized city of some 120,000 people that combines the cultural, social and artistic benefits of a larger city with the tranquility and intimacy of a small town. The city is scenically located in the beautiful Thousand Islands region of Eastern Ontario, where Lake Ontario empties into the majestic St Lawrence River, and is conveniently located within three hours of Toronto, Montreal and Ottawa by road or rail, and is only half an hour from the US border. Kingston is also accessible via air, with flights arriving and departing from the Norman Rogers airport.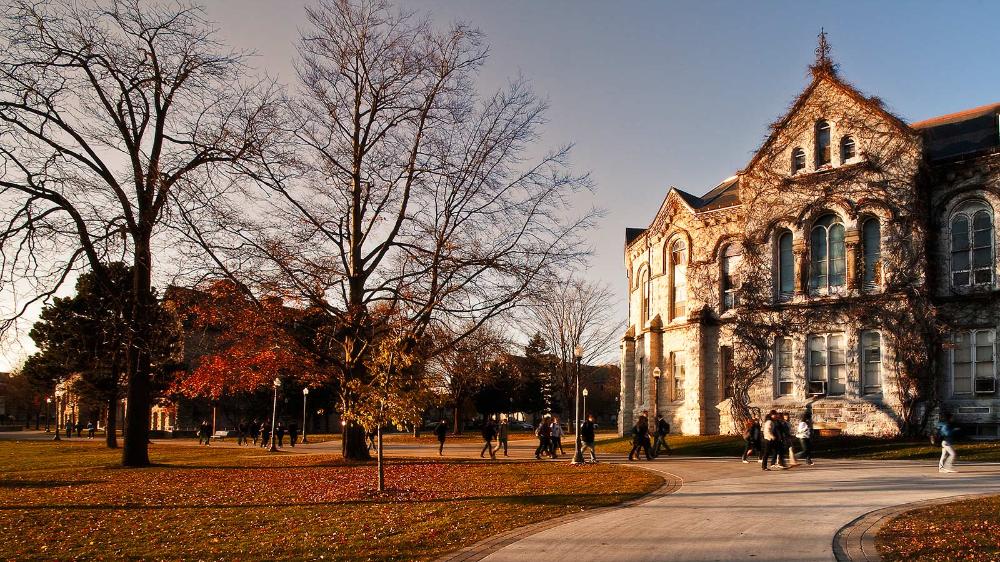 Academic Information
Course Catalogue
Information about units of study in the Faculty of Arts and Science at Queen's University.

Please note: Queens University (Arts Exchange) has two application periods per year. However more course enrolment opportunities will be available for students bound for exchange during the semester 2 (Canadian Winter) term. If you are considering apply for exchange for Semester 1, please be advised you may have to be more flexible with unit enrolment at Queens.

Academic Programs in Arts and Science
Courses for the 2018-19 academic year may be found on individual departmental websites starting in April 2018. Students may also wish to consult the Faculty of Arts and Science Course Calendar, which lists all courses offered in the last five years. Students are advised to consult the departmental websites and the IPO website for the most current course information.

Subject Area/s: Arts and Social Sciences

| | | |
| --- | --- | --- |
| Arts and Social Sciences | Land & Water Science | Science |
| Information Technology | Engineering | Music |
| Visual Arts | Health Sciences | Public Health |
| Cultural Studies | Languages and Cultures | Indigenous Studies |
Exclusions: Business, Law (see faculty agreements); Agriculture, Occupational Therapy, Pharmacy

Teaching Periods: Semesters/Terms
Term 1: September - December
Term 2: January - April
Credit (Full-Time Load/Semester)
| | |
| --- | --- |
| University of Sydney | Host University |
| 24cpts | 15 credits |
The above full-time load is indicative only.
Applications for academic credit are assessed by the relevant University of Sydney faculty/department based on: study load, contact hours, assessment requirements and level of study.
Grading System
Queen's has a letter-based grading system and a 4.3 scale grade point average (GPA). More information on the grading scale.

Transcripts Issued by Partner
Transcripts will be available at the end of your exchange period.

Academic Advising
Arts and Science exchange students are encouraged to meet with an adviser at the IPO to discuss their course selections. While every effort is made to place students in the courses requested, it is not always possible to fulfill all requests. To maximize entry to courses, partners should continue to select students who may have greater flexibility in their academic program while on the exchange program. Students are encouraged to explore all options in the creative arts, humanities, life and physical sciences, languages, and the social sciences when selecting courses.
Languages
Language of Instruction
Classes at Queen's are taught in English.

Language requirements
All courses at Queen's University are taught in English. Students who are from countries where the language of instruction is not English will be required to provide proof of their competency in English with their exchange application. For more information about the test of facility of English that are accepted by Queen's, please consult the table on the Undergraduate Admissions website.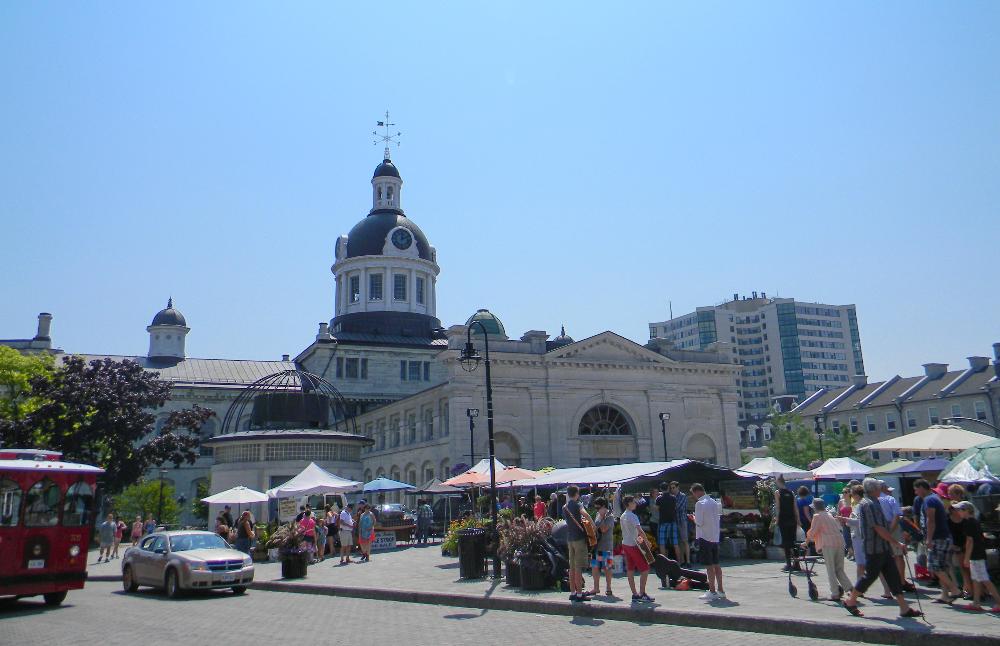 Living
What is the host city like?
Kingston: Canada's best small city, houses more than 25,000 students from Queen's University, the Royal Military College and St. Lawrence College call this city of 124,000 residents home during the academic year making it a vibrant student city. The waterfront, downtown shopping, and an eclectic student neighbourhood are all steps from the Queen's campus. Kingston tops national surveys for its high quality of life and vibrant downtown. Kingston is the first capital of Canada and historic Kingston boasts some of the finest examples of 19th century architecture in the country.

Accommodation
The residences at Queen's range from small buildings housing 68 students to larger halls with nearly 800 students, and are located both on main and west campus. Please note that rooms vary in size and shape considerably, both between and within buildings. Some rooms have carpet, while others do not, and not all rooms have the same window sizes and furniture.

Learn more about housing at Queen's here.

Cost of Living
Use this guide to estimate living expenses associated with studying at Queen's. Queen's University have also provided an Estimated Cost of Living table Inbound Exchange Handbook (page 11).

Insurance
International students will be automatically enrolled in the University Health Insurance Plan (UHIP) for each term of enrollment. The fee for single UHIP coverage will appear on your student fee account prior to the start of each term under the title "International Health Care". (You can pay each term individually or as one payment). More information on health insurance requirements for exchange to Queen's.
Useful Information
For Exchange/International Students
Specific information for inbound exchange students provided by Queen's.

Semester/Term Dates
Access Queen's calendar.

Orientation
The Queen's University International Centre (QUIC) offers a welcome and orientation program for international and exchange students. The program offers social opportunities in Kingston and further afield in Ontario, as well as information about topics such as health insurance. More Information about their orientation programs, available at the start of both the Fall and Winter semesters, is available on the QUIC website.
Support Services
Queen's has a variety of support services and information to help students make the transition to independent living. Student Wellness Services supports the personal, academic, and social development of students at Queen's University by providing a range of programs and services. Our mission is to provide a welcoming, confidential, and integrated service that is responsive to the needs of students. Queen's University takes the well-being of its students very seriously. They want our students to be happy, healthy and safe so that they can make the most of their time here. The Queen's University International Centre (QUIC) provides a wide range of non-academic supports for international students.

Visas
Information from the host university.
Information from the High Commission of Canada in Australia.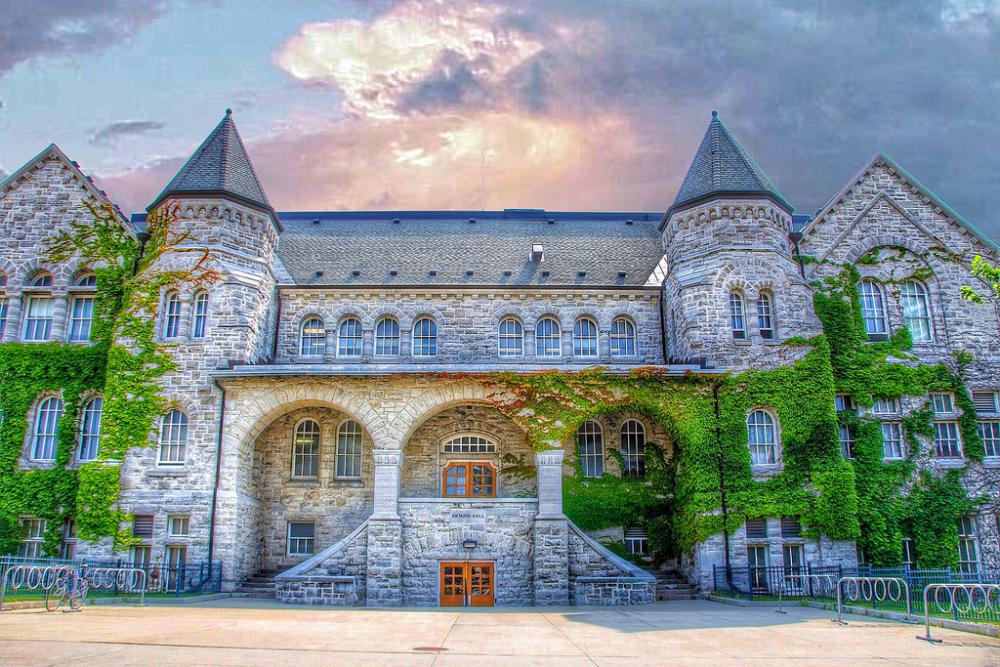 Student Experiences
Alexandra Findlay
Bachelor of Health Sciences and Master of Nursing, Semester 2, 2014

Host City Highlights
It is worth going to a football and hockey game while you are there and just experience the college lifestyle, as it is very similar to America. A must see event is Homecoming, which involves alumni coming back to Queen's University, a huge rivalry football game and lots of parties that run the entire weekend. It happens once a year in October and is quite infamous. Also, Halloween is huge in Canada and it is worth staying on campus for that, with many parties and events hosted.

Uni Life
Kingston is a university town, so the university culture was huge. There were lots of really good clubs and societies to join, even if you were there for one semester, and most would regularly participate in at least one. The most popular club for exchange students was the Queen's University Outdoors Club in which they would go on hikes and kayaking every week or two. The social scene was fantastic, many events and parties to go to every few days. Everyone is very friendly, I lived with quite a few local students, which was great, however most of us kept up connections with other exchange students, because we were more likely to travel during the semester.

Study
Most Queen's students take 5 subjects per semester, so you will take a smaller workload in comparison. Contact hours depend on the subjects you pick, however be careful as many subjects run over both semesters and they will not allow you to take the subject. Lectures ran for 1 or 1.5 hours and were not recorded, so attend as many as possible. The university is smaller in terms of population than the University of Sydney, so lectures were also smaller, however tutorial or seminar classes were about the same size. Classes are more likely to have many assessments due throughout the semester to spread out the weight of them, and most have mid semester exams and final exams. 3 out of 4 subjects I took only had lectures, which made it easier to complete but more difficult to meet other students and get help if you needed it.

Cuisine
The food was really nice. There are some places on campus that would have food courts and there were food halls for the students on meal plans. Most students living in off campus housing bought food from one of the many grocery shops to bring home, or there were many restaurants along Princess St, which was the main street near the University. The student diet is very real, with most housemates living off Hungry man meals or Kraft Dinners (Mac and Cheese). A must try is Poutine, which is Hot chips layered with hot gravy and cheese curd, and it is available in Kingston from Smoke's Poutinerie. Also you may find you live off bagels while you are there. Food was quite similar to what you would find at home, but the cheese was orange (very processed), milk was bagged, and a few things such as Tim Tams and Mi Goreng were difficult to find.

Housing
The choices are in residence dorms on campus or finding your own off-campus housing. Due to the large amount of first year students in 2014, no exchange student was given placement into residence on campus. I found off campus housing in a 12 bedroom converted mansion about 3 minutes from my closest class, which was really handy when it snowed. 8 of my housemates were local residents and 3 were on a full year exchange from the UK. I found it more beneficial as my house got along very well, and we had access to two large kitchens (there were no kitchens in residence) and more bathrooms than residence would provide. Housing is best found in the "Student Ghetto," which was a collection of blocks where most students lived. There is housing outside of that area, however it is further away from university, which is very difficult during winter.

Money Matters
I managed to save up quite a bit before going on exchange so I did not have to worry about my spending, however I was cautious when I paid rent or bought a plane ticket. Rent cost between $500-$750 per month (utilities included), so I would make sure I had enough in my account for that. You are able to work while living in Canada on campus and the university would run interviews for different places on campus and you would put preferences down. The students that stayed for one semester did not apply for jobs, however full year students did apply for it. If you are studying at Queen's University for one semester, I recommend not getting a job unless you absolutely need to because most students needed to work on weekends and that gave you less opportunities to travel and make the most of your time there.

Getting Around
Transport in the city is by buses, with many different routes that ran every 20 minutes or so. All Kingston buses were free with your student card.

Travels
The best time to go is semester 2 here, as it would be semester 1 in Canada. That way you do not get the full force of winter (you will still see snow though) and you get to experience Frosh week, which involves parties, paint fights, formal dinners, tours and lots of games with other exchange students. It also gives you the opportunity to travel after the semester before university starts back up again in March. I went on regular bus trips with and without the university to Toronto, Montreal and Ottawa, as well as two trips to New York City and a weekend trip to Miami. The Queen's University International Centre runs day or weekend trips to Montreal, Ottawa and Toronto (for a baseball game) throughout the semester. When travelling on a student budget there is no discount for plane trips, however there is megabus, which runs really cheap bus routes to and from the major cities.

Top Tips
Make the most of your time there and travel when you can. Stay on campus for Homecoming and Halloween, you will not regret it! For Thanksgiving, try and go off campus and travel to another city or stay with a friend's family, as most students go home and it can be quite lonely. It is better if you actually get to experience Thanksgiving with a family, the way it is meant to be. Enjoy campus life as much as you can, you will never experience anything like it! Get into the school spirit and participate as much as you can!
Want to read more experiences from Queen's University? Find more here
Queen's University has also provided a collection of student testimonials