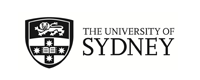 The George Washington University ART-E and B EXC
Washington DC, United States
(Outgoing Program)
Program Terms:
Program Terms:
Semester 1,
Semester 2,
Year (Sem 1 & Sem 2),
Year (Sem 2 & Sem 1)

Partner University Homepage:
Click to visit
Program Details: - unrelated header
Program Details:
Program Description:
Program Description:
About
The George Washington University - Elliott School of International Affairs

Location: Washington, DC
Year Established: 1821
Student population: 25,000

About
Located in the heart of Washington, DC, the George Washington University (GW) is the largest institution in the District of Colombia. It offers a rich academic environment that aims to produce the next generation of leaders, with world renowned professors and all the intellectual resources of Washington. Its famous alumni include J. William Fulbright, the creator of the Fulbright scholarships, J. Edgar Hoover, Jacqueline Kennedy Onassis and Colin Powell.

Highlights
Among the most powerful institutions in the world, the George Washington University offers students the opportunity to work and study alongside some of the country's influential leaders and academics. It has three campuses - Foggy Bottom and Mount Vernon in Washington, DC, and the GW Virginia Science and Technology Campus in Ashburn, Va. GW is known for its traditions and distinctive jargon. There's a lively sports program and arts and culture are an essential part of life at GW.

Unique characteristics
The Elliott School of International Affairs offers innovative, interdisciplinary teaching programs that provide students with the education and training they need to succeed in the international arena. It has modern facilities, including a capital markets trading room and multimedia lecture halls.

Location
The main Foggy Bottom campus is in the middle of the city, close to the Potomac River, the Watergate complex, the White House and the State Department. Washington DC is full of iconic museums – the National Air and Space Museum, National Museum of Natural History, National Museum of American History among others, which are all free – monuments such as the Lincoln Memorial and Vietnam Veterans Memorial, numerous arts and culture institutions, and, of course, the seats of power. The School's unique location enriches its teaching and research, providing students with opportunities to engage with the US and international policy communities.
Academic Information
Course Catalogue
Information about units of study at the host university

Subject Area/s: Business, Arts and Social Sciences

Exclusions apply: Law School or School of Medicine courses not open to exchange students. Most other courses are open but you need to take at least one Elliott School course.

Teaching Periods: Semesters/Terms
Fall Semester: August - December
Spring Semester: January - May

Credit (Full-Time Load/Semester)
| | |
| --- | --- |
| University of Sydney | Host University |
| 24cpts | 9 Credits |
The above full-time load is indicative only.
Applications for academic credit are assessed by the relevant University of Sydney faculty/department based on: study load, contact hours, assessment requirements and level of study.

Grading System
A – 90 - 100
B – 80 - 89
C – 70 - 79
D – 60 - 69
F – Below 60

Transcripts Issued by Partner
Transcripts will be available at the end of your exchange period
Languages
Language of Instruction
Classes at the host university are taught in English.

Language Requirement
See language requirement for non-native speakers of English.
Living
What is the host city like?
Find out more information about the host city

Accommodation
Housing options recommended by the host university

Cost of Living
Use this guide to estimate living expenses associated with studying overseas.

Insurance
Students are required to obtain health insurance valid during their exchange.
Useful Information
Student Experiences
Patrick Ward
Bachelor of Commerce and Bachelor of Arts, Semester 1, 2014

Host City Highlights
The Cherry Blossom Festival during the first few weeks of spring is incredible - it does get packed but understandable because it's beautiful. Picnics near the Whitehouse or the National Mall are fun - don't forget to go to the Smithsonian museums - they are all free and brilliant - favourite has to be Air and Space Museum with its 360 degree fighter jet simulator. The Holocaust museum is sobering (you mimic the processing of an inmate) but definitely worth a visit. The changing of the guard at Arlington Cemetery is spectacular - but don't speak during it because the guards will pull you into line. Finally Lincoln Memorial (and the other ones but Lincoln is best) - the closest memorial to campus and great fun to visit for its sheer scale and beautiful architecture.

Uni Life
The University is intensely political - I believe it was rated as the most politically active University in the States - so if you like American politics this is the place for you. Many distinguished people give lectures/Q&As here - you may remember the President visited here for a special edition of the Colbert Report. Clubs and Societies are a little different than at Usyd - they tend to be focused around different political, social and humanitarian causes. The social scene is still very vibrant because the campus is quite small. McFaddens pub is also very popular with GW students as it's the closest to campus. The other popular past time is the basketball game tailgates - these are so much fun! I didn't miss a single home basketball game because the atmosphere and camaraderie is electric. I can't stress enough, but GW rolls out the welcome mat like no other. Your entire first week of orientation is conducted by GW students who have also been on exchange. These will be some of the best local friends you will ever make - they go above and beyond to make sure you aren't lost while at GW. These friends I will keep for life and many of them I have seen in subsequent trips to the States and some of them are even coming to Australia.

Study
Contact hours were comparable to my Sydney Commerce course (both were 12 hours/week). Key differences to Usyd - a lecture is not optional, there are about 30-40 in a lecture and attendance and participation marks are recorded - think of lectures as a large tutorial. Assessments tend to be 'papers' which are essays, 'midterms' and 'finals' which are exams but participation counts for a lot more in these subjects (around 20-30%). Classes are more interactive than at Usyd - tends to run like a large discussion around a particular concept or reading - if you've ever taken a Government subject, it's similar to that. It's also a lot easier to make friends in lectures - at GW you will be able to make friends easily especially since you're coming from Australia. My first lecturer asked us where we were all from - "Massachusetts, New York, New Jersey" were repeated over and over and over again until I said, "Australia" which shocked everyone - naturally, I got to know many people in that class.

Cuisine
Half smokes at Ben's Chilli Bowl is iconic. Bangkok Joe's is great for anyone missing Newtown Thai. Ethiopian food is a highlight in the district. And finally, cupcakes! Everyone loves cupcakes - but don't go to Georgetown Cupcake - too touristy and not that good. Baked and Wired is the best by far in terms of tastiness of the cupcakes, store ambiance and quality of the coffee (a luxury in the States)

Housing
I stayed in City Hall (which was due to be torn down so may not exist anymore) - you indicate your preferences for accommodation AND roommate (through a survey style asking you about your living, studying and social habits - which was a nice touch). I lived with 1 other person which I liked because I got to share with less people than those who lived in Amsterdam and Ivory. The accommodation is really up to you to make the best of it - I had a great roommate and we communicated well about our expectations and gave each other our space - other friends of mine had fights with their roommates - so if this is your first time living with other roommates, or even if it isn't, sit down at the start of semester and have a chat about expectations so you're all on the same page. And remember to be compassionate and understanding and it should all go as smoothly for you as it did for me!

Money Matters
I couldn't work because my visa didn't allow me to work - you may be allowed to work a little on campus but the pay is bad and unlikely there will be a position available - main message - don't count on it. I worked three jobs for the 6 months prior to departure to save up and was lucky to have a copywriter job that I worked remotely while in the States which brought in $1000 a month. Despite that, I still needed to take out a $5k loan from my bank.
Tips:
*Budget, budget, budget - so you can make the most of your time and have the experiences you want without running short of funds.
*Keep an eye on that exchange rate - and try and transfer the majority of your money when the rate is reasonably favourable - use sites like CurrencyFair to transfer money from your Australian bank account to your USA bank account (you will set this up during orientation, do it! It'll save you in the long run - I still use that account every time I visit the USA) without incurring the bad exchange rates and fees of banks.
*Catch the circulator bus ($1) to near Union Station for the Walmart there - I made a weekly trip there, filled up my suitcase for about $40 which covered my weekly grocery bill - it's not as convenient as the Wholefoods on campus, but you'll save a ton on food (Wholefoods weekly shop is easily in excess of $100)

Getting Around
Transport is fairly frequent in Washington DC - especially the metro. Trains arrive every 5 minutes (legitimately) and price is based on the distance of the fare - most journeys I took were less than $2.
Buses are a little more cumbersome since the traffic is rather bad in DC but are also cheap. For any form of public transport, get a Smartrip card (which they will take you to get during orientation) which you can add money to and it will deduct the fare - like Opal cards. Ride share operators Lyft and Uber are in DC and are very cheap indeed (I personally prefer Lyft cause it doesn't surge price as much as Uber)!

Travels
I travelled fairly extensively during my trip because compiling all classes into a few days enabled me to have the time on weekends. I visited New York City about 10 times during my trip because I had friends there I could stay with, as well as Niagara Falls, Philadelphia, Virginia, North Carolina and South Carolina. Hostelling international has many hostels on the east coast for cheap. As for travelling to places, you can't go past Megabus - depending on when you book you can get tickets to New York one way for around $10 - sometimes even less! If you have to fly, try booking in advance - American airlines are not particularly cheap but useful for getting to further away places. However, if you can get a group of mates together to agree on going to a place, then you can't go past hiring a car and going on a roadtrip. 4 mates and I did that to Philadelphia and it has to be one of the best trips I've ever taken - getting lost and finding our way together along with outrageous amounts of banter - good times!

Top Tips
Don't be afraid of choosing GW - many friends of mine focused on purely the academic standing of the university to make their choice for exchange - some of these friends were left high and dry by the lack of orientation activities. By contrast, GW goes above and beyond with one of the best orientation programs (I've yet to hear about a better one) worldwide which enables you to make a ton of local and international friends at the start of your exchange. This strong social foundation serves you in great stead for the rest of your time so you can make the most of your opportunities. I can honestly say that GW was everything I hoped for exchange - it lived up to every expectation and I can't recommend it enough!