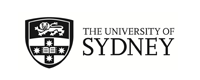 Announcements
> Special info session on the University of Sheffield
Announcement: Special info session on the University of Sheffield



Event Date: 21/05/2018

The University of Sheffield will be giving an exclusive information session about exchange opportunities at their institution on Monday 21 May, from 1pm to 2pm in the Woolley Lecture Theatre N395.

Consistently ranked in the top 100 universities in the world, the University of Sheffield is renowned for the following subjects: Archaeology (#22), Architecture (#30), Geography (#37), Development Studies (#47), Arts & Humanities (#68). The University of Sheffield also offers world-class teaching in Engineering, Physics, Maths, Chemistry, Biomedical and Molecular Bioscience. Its Business School is triple accredited, making it a prestigious destination for exchange.

The University of Sheffield awards scholarships valued at £750 per semester on a competitive basis.

This is a golden opportunity to learn more about an exciting partner university and plan for your next exchange application!