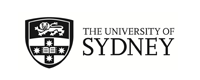 Start your adventure here

Registrations for the late application round for exchange in semester 2 2017 have now closed. All applications must be complete and submitted by 4.30pm Monday 13 March 2017.
Important: As some exchange places have already been filled through the main application round there are some universities that are no longer available. When choosing your preferences please ensure you do NOT select any of the below universities:
United Kingdom
United States of America
Canada
Queen Mary University
Royal Academy of Music
Royal College of Music
Royal Northern College of Music
University College London
University of Bristol
University of Edinburgh
University of Manchester
Boston University
Cornell University
Emory University
George Washington University
Georgetown University
University of Arizona
University of California
University of Colorado
University of Miami
University of North Carolina - Chapel Hill
University of Pennsylvania
University of Southern California
University of Texas at Austin
University of Washington
University of Wisconsin-Madison
McGill University
University of British Columbia
University of Toronto
France
Germany
Italy
Aix-Marseille Universite
HEC School of Management
Sciences Po
Universite Lumiere Lyon 2
Universite Denis Diderot (Paris VII)


Universite Paris Sorbonne (Paris IV)

Hochschule fur Kunste Bremen
Hochschule fur Musik, Freiburg
Universitat der Kunste Berlin
Humboldt-Universitat zu Berlin
Technical University Berlin
Freie Universitat Berlin
Ludwig-Maximilians-Universitat Munchen
Bocconi University
Universita di Bologna
Japan
Korea
Spain
Hosei University
Keio University
Kyoto University
Kyushu University
Nagoya University
Ritsumeikan University
Tohoku University
University of Tokyo
Waseda University

Yonsei University

Universidad Carlos III de Madrid

Denmark
Finland
Sweden
Aarhus School of Architecture
Copenhagen Business School
University of Copenhagen

University of Helsinki



Lunds Universitet
Karolinska Institutet
Netherlands
Austria

Israel

Maastricht University (FAS)
Rijksuniversiteit Groningen

Universitat fur Musik und Darstellende Kunst Wien
Universitat Wien
Tel Aviv University
Hebrew University of Jerusalem


Norway

Singapore

Universitetet i Oslo

Singapore Management University
Eligibility Checklist
I will have:
completed 48 credit points or more in my current course by the end of Semester 2 2016 (Undergraduate); 18-24 credit points (Postgraduate).

a credit average (65% or more) over the most recent 48 credit points completed in my current course.
Please note that Semester 2 2016 results will be taken into account when determining your eligibility for exchange.
View full eligibility requirements.


After you have registered:
Consult the Sydney Abroad brochure pages to choose your preferences and research units of study, accommodation & cost-of-living.

Once you receive access to the online application, ensure that you can complete all sections of the application prior to the application deadline, 4.30pm Monday 13 March 2017.