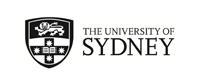 International Immersion in Singapore
Singapore, Singapore
(Outgoing Program)
Featured
Program Terms:
Program Terms:
Summer (Dec - Feb)

Partner University Homepage:
Click to visit
Program Description:
Program Description:
About
International Immersion in
Singapore - New Colombo Program
Location: Singapore
Program dates: 2 - 17 December 2018
Sydney exchange application deadline: 22 June 2018
Duration: Two weeks
Type: Exchange

SCHOLARSHIPS AVAILABLE! - See 'Finances' tab.

In this short-term immersion program, you will spend two weeks in Singapore to understand and research the business of food where eating is considered a national past time in this context.

Food is a natural resource, but is also shaped by economic, political, technological and socio-cultural forces that impacts businesses, societies and markets. Singapore is land scarce and imports over 90% of its food supply including from Australia. This creates both challenges as well as opportunities, allowing and constraining innovation as well as open up new food
ideas.

We will explore food related themes such as
food security, food and identity, marketing of food, food sustainability, food waste, and food diversity in Singapore's multi-ethnic setting.

For more information please see the University of Sydney Business School page for the program.
Academic Information
Level
: Undergraduate / Postgraduate
Language: English
Relevant subject areas: Marketing, International Business, Food Business
Credit points: 6 credit points
The program is specifically for the Business School unit BUSS9406 (six credit points) for
the Intensive December 2018 period.


Program Leader and Unit of Study Coordinator:
Dr Jeaney Yip, the University of Sydney Business School

The unit will explore themes such as food security, food and identity, marketing of food, food sustainability, food waste, and food diversity in Singapore's multi-ethnic setting. Depending on the final confirmed itinerary, individualised assessment plans will be tailored to
each participating student. You will be required to complete team based tasks and presentations incountry, blog about your experience and submit an individual written assessment upon your return.

- Pre-departure classes: Before travelling to Singapore, you will participate in a comprehensive study program that includes background study of Singapore and exposure to research methodologies and frameworks.
- In-country component: You will participate in seminars and activities to culturally immerse
yourself in order to understand the context in formulating a food-related research question.
You will also work in small teams to research about a particular aspect of food in Singapore,
and present your findings/recommendations incountry.

Other activities include:
- Visiting organisations related to program theme.
- Conducting observations and field visits in relation to your food-related research question.
- Participating in activities that promote social good in relation to program theme.
- Academics from the National University of Singapore and representatives from relevant
organisations will contribute to the program.
Useful Information
Eligibility criteria

To be eligible you must:
- Be enrolled in BUSS9406 (six credit points) for the Intensive December 2018 period.
- Be in at least your second year (or have completed minimum of 72 credit points) of a
University of Sydney Business School degree with a minimum 70% WAM.
- Participate in all components of the program including pre-departure classes (in campus) on
24 September, 27 and 28 November. Note: There is no flexibility with program dates and predeparture classes
- Be an Australian citizen. Applicants with dual citizenship are eligible, however they must
undertake their study in a third country, of which they are not a citizen
- Be between 18 and 28 years of age on 29 June 2018.

Students who have previously been awarded a New Colombo Plan grant for any program in the
University of Sydney are not eligible to apply.
Finances
Program Fee: AU$2100 that covers:

- Accommodation
- Classes in Singapore
- Organisational visits
- Activities and tours related to program theme

Other Costs: return airfare, personal expenses

NCP Funding: For the successful applicant selected to participate in this program, funding of $3000 per student is awarded to cover the program fee and your airfare (depending on airline choice). There may be additional in-country costs related to the program and your incidentals.

OS-HELP loans may be available to eligible students enrolled in a Commonwealth supported place, where the program is approved for credit prior to departure. Application required.
How to Apply
It is important that you understand the requirements and structure of your course (and major/s) to ensure that you select appropriate units of study at your host institution which can be credited towards your degree. To help understand your course structure, you should consult your Faculty Handbook published in the year in which you commenced your course (eg. if you began a Bachelor of Commerce in 2016, you should look at the Business School Undergraduate Handbook from 2016). Pre-2017 Handbooks can be found in the handbook archive.

Please ensure you read all information on this brochure page, taking note of and deadlines and any requirements detailed.

To apply to this program you will need to:
1. Register through the Business School website by June 22nd to be considered.