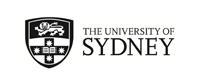 CISaustralia January in Noumea Study Abroad
Noumea, New Caledonia
(Outgoing Program)
Program Terms:
Summer (Dec - Feb)

Restrictions:
Sydney applicants only
About
CISaustralia January in Noumea Short term Study Abroad

Location: Noumea, New Caledonia
Program dates: Various
Application deadline: Various
Duration Various

Program Description
This unique programme enables students to immerse themselves in the French language and culture without the expense of travelling all the way to Europe. Nearby New Caledonia, a French overseas territory, is the ideal setting for French language study. Students will study in delightful traditional buildings by the sea, live in resort-style accommodation and enjoy a laid-back island atmosphere, whilst simultaneously improving their French. Programme lengths vary between two weeks to two months.

View full programme details.
Academic Information
Language: Classes are instructed in English and French.
Relevant subject areas: French

Courses available
French language

View full course details
Useful Information
Local Overview
New Caledonia, a French overseas territory and archipelago has a World Heritage barrier reef, biologically diverse hinterland, and pleasant climate. The tourism economy is admittedly under-developed, meaning you can have entire islands, reefs, and peaks to yourself!

Accommodation
Accommodation is provided in basic resort-style housing, in rooms at a full-service hotel or in a homestay.

Host institution
Centre de Rencontres et d'Échanges Internationaux du Pacifique (CREIPAC):
- founded in 1980
- hosts approximately 1200 students per year, with an average of 120 students at any given time. The majority of students are from Australia, New Zealand, Japan, and Europe, as well as some local students.
- Courses follow the recommendations of the Common European Framework of Reference for Languages: Learning, Teaching, and Assessment (CEFR), created by the Council of
Europe in 2001.
Finances
Program Fee: $2,999-3,899 AUS

Program fees include the following:
- Pre-departure guide and session
- Airport pick up and drop off
- Orientation
- Academic advising
- Tuition fees (2-week base language studies, 15 hours per week of language instruction)
- Access to independent self-learning language facilities
- All enrolment fees
- Resort style accommodation (shared or single room)
- 24/7 on-site support (Site Director)
- 1 x excursion per program, including transport
- Wifi included – at accommodation and language centre
- Free computer use at language centre
- Medical insurance
- CISaustralia support services before, during and after the program
- Financial advice
- Assistance with travel arrangements
- Language school course completion certificate
- CIS Certificate of Completion

Other costs: Airfare, meals and personal travel expenses.

OS-HELP loans may be available to eligible students enrolled in a Commonwealth supported place, where the program is approved for credit prior to departure. Application required.
How to Apply

Applications for January 2018 are now open!
To apply to this program you need to submit an application to Sydney Abroad and CIS Australia. The Sydney Abroad application will provide you with the ability to apply for academic credit towards your University of Sydney course. The CIS Australia website provide the course syllabus, which you will need to request approval from your faculty to receive academic credit towards your University course. When you click on the link to apply to CIS Australia, read through the instructions and submit a 'Study Abroad Application'.

CIS Australia have the final decision on whether you are accepted to participate in this program, however your faculty have the final decision on whether you are able to receive academic credit for this program. It is not a requirement of CIS Australia programs that you are approved to receive academic credit.