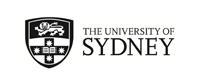 CISaustralia January in Peru Study Abroad
Cusco, Peru
(Outgoing Program)
Program Terms:
Summer (Dec - Feb)

Restrictions:
Sydney applicants only
About
CISaustralia January in Peru Short term Study Abroad

Location: Cusco, Peru
Program dates: 21 January 2018 – 10 February 2018
Application deadline: 30 November 2017
Duration 3 weeks
Program Description
Students will spend three weeks enjoying the buzzing Peruvian city of Cusco while taking 1-2 courses.
Cusco was originally established by the Inca and was later extended by the Spanish colonials. It is a unique blend of modern and ancient, boasting quaint cobblestone streets, modern markets, historical buildings. This vibrant, high-elevation city is a dynamic hub, providing the ideal setting for a summer study.

View full programme details.
Academic Information
Language: Classes are instructed in English.
Relevant subject areas: Archaeology, Sustainable Tourism

Courses available
Inca Architecture, Sustainable Tourism

View full course details.
Useful Information
Local Overview
Cusco, the foremost city of the Inca Empire, is now the undisputed archaeological capital of the Americas, as well as the continents oldest continuously inhabited city. It has a rich cultural heritage and is the home of Machu Picchu – the lost Incan City, which is the best-known and most spectacular archaeological site on the continent.

Nearly half of Peru is covered by the world's largest rainforest – the Amazon. As well as thousands of fascinating plant and animal species, this huge jungle is home to hundreds of Amerindian tribes, some of which may never have seen the outside world! In Peru the wildest landscapes – from frozen Andean peaks to the deep Amazon – help us re-forge our connection to the natural world.

Beyond that, the cuisine alone makes it worth the trip. Peruvian cuisine is among the most varied and best in the world. It's a reflection of its three main geographical zones, the coast, the Andean highlands and the jungle, and an incorporation of influences from different times and immigrant cultures.

Accommodation
Accommodation is provided in university apartments, situated in close proximity to Cusco's main square, Plaza de Armas. Students will live in single or double rooms in dorm-style apartments, with bathrooms, a living room, kitchen, television and WiFi. The building also has a TV and computer room. Breakfast is provided, however all other meals are self-catered. The apartments are located conveniently close to Cusco's best cafes, restaurants and attractions.

Host institution
This course is hosted by the Universidad San Ignacio de Loyola, a renowned Peruvian university. The campus is located in Cusco and prides itself on a high level of quality and ethics, with a strong focus on student-faculty interactions. The university was founded by the former Vice President of Peru, Raul Diez Canseco. Universidad San Ignacio de Loyola has embraced modern teaching methods, incorporating new technology-inspired techniques.
Finances
Program Fee: $5,799-6,399 AUS

Program fees include the following:
- Tuition and fees
- Airport pick up and drop off
- Universidad de San Ignacio de Loyola welcome ceremony and orientation
- Two one-day excursions: Machu Picchu and Sacred Valley of the Incas (plus additional excursions as part of each course)
- Accommodation: Off-campus, student shared apartment
- Continental breakfast each morning
- Wireless internet
- Medical insurance (optional)
- CISaustralia support services before, during and after the program
- Academic advising
- Financial advice
- Assistance with travel arrangements
- Pre-departure guide and session
- 24/7 on-site support – CISaustralia Site Director
- Universidad de San Ignacio de Loyola official transcript
- CIS Certificate of Completion

Other costs: Airfare, meals and personal travel expenses.

OS-HELP loans may be available to eligible students enrolled in a Commonwealth supported place, where the program is approved for credit prior to departure. Application required.
How to Apply

Applications for January 2018 are now open!
To apply to this program you need to submit an application to Sydney Abroad and CIS Australia. The Sydney Abroad application will provide you with the ability to apply for academic credit towards your University of Sydney course. The CIS Australia website provide the course syllabus, which you will need to request approval from your faculty to receive academic credit towards your University course. When you click on the link to apply to CIS Australia, read through the instructions and submit a 'Study Abroad Application'.

CIS Australia have the final decision on whether you are accepted to participate in this program, however your faculty have the final decision on whether you are able to receive academic credit for this program. It is not a requirement of CIS Australia programs that you are approved to receive academic credit.