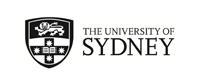 Umea University Education Short-term Exchange
Umea, Sweden
(Outgoing Program)
Featured
Program Terms:
Summer (Dec - Feb)

Partner University Homepage:
Click to visit
Restrictions:
Sydney applicants only
Umea University Short-term Exchange
Teaching and Learning within the Swedish School System
Faculty of Education and Social Work
Location

Umea, Sweden




Program description

Umea University, Sweden offers undergraduate students from the Faculty of Education and Social Work the opportunity to take the course Teaching and Learning within the Swedish School System during the Australian summer break. The course consists of one week's theory and information about the Swedish school system, three weeks of practical school-based experience and a final week of theory and seminars plus a final report. The group will consist of 30 students, mainly from Australia but also from Europe.

See detailed course information.

This program offers students from the University of Sydney an insight into the Swedish education system. Participation gives students the ability to discuss, analyse and compare different education systems, curricula and syllabi.



Read some experiences from past students

.


Relevant subject areas

Education and Social Work - 2PE092 Education




Program dates

15 January – 16 February 2018




Application deadline

10 September 2017




Places available

15 places




Eligibility criteria

In the year of application, you must be in either your third year of study for students in the B.Education (Primary or Human Movement degrees) or fourth year of study for students in the double degree programs.

Unfortunately students in the B.Education (Early Childhood) are not eligible to apply as practical placements are not available for this group in Umea.

You must have achieved at least a credit average (65 percent or higher) over your whole academic record to date OR you may apply for special consideration if your average is less than 65%.

You must be enrolled full-time at the University of Sydney while away on exchange, and take classes that have been approved by your faculty to be credited towards your Sydney degree.

Students who meet the above selection criteria may be asked to participate in an interview.




Credit/Not-for-credit

7.5 ECTS which is equivalent to 6 University of Sydney credit points. This program will link to 2PE092 Education.




Language

Classes are instructed in English.




Fees and scholarships

As part of our International Exchange Program, students in this course will be enrolled in an exchange unit of study at the University of Sydney and will pay tutition fees to the University of Sydney for this unit.

Students will not pay tuition fees at Umea. However, there are other costs involved, including flights, transport, accommodation and living expenses. Students will need to budget for these expenses.

Accommodation
The cost of housing is approximately SEK 3600 per month (approx $555 AUD). Plus a service fee of SEK 800 (approx $125 AUD) - only paid once.
The housing with International Housing Office (IHO) includes:

Private room of approximately 20 sqm;

furniture (bed, desk, chair, bookcase, small table, armchair, drawers and wardrobe);

internet (10MB/s, no download/upload limit, free support line);

private bathroom (incl. toilet, sink, shower) (shower N/A for Gluntens väg);

heating and water;

local caretaker to take care of practical problems;

laundry accessibility.

OS-HELP loans may be available to eligible students enrolled in a Commonwealth supported place where the program is approved for credit prior to departure. Application required.


Location overview

Northern Sweden's Largest City and Cultural Centre, Umeå is the largest urban community in Northern Sweden with over 121,000 inhabitants. It offers an abundance of shopping, first-class restaurants, excellent hotels, a rich cultural life and packed events calendar of a major city.

Whether you prefer hiking in rugged, unspoilt countryside where reindeer and elk still roam freely, or feel more at home in the centre of one of Sweden's fastest growing cities with its fashionable shops and great places to eat and drink, Umeå will challenge you with its endless possibilities.

As the major hub and university city of northern Sweden, Umeå is a place where different worlds meet. Over half of the people who live here are from outside the region. More than 50 languages are spoken - with English widely used everywhere - and there is a thriving community of clubs and societies that represent people and cultures from across the globe.


Contact for more information

Sydney Global Mobility


s

ydney.abroad@sydney.edu.au




APPLY NOW

!