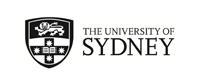 National University of Singapore EXC
Singapore, Singapore
(Outgoing Program)
Program Terms:
Semester 1,
Semester 2,
Year (Sem 1 & Sem 2),
Year (Sem 2 & Sem 1)

Partner University Homepage:
Click to visit
About
National University of Singapore

Location: Singapore
Year Established: 1905
Student population: 28,000

About
A leading global university centred in Asia, the National University of Singapore (NUS) is Singapore's flagship university which consistently ranks among the top two universities in Asia and top 25 in the world. With a distinctly Asian perspective, the University offers a global outlook and has partnerships with some of the world's leading universities.

Highlights
NUS offers a busy student life, with plenty of sporting, cultural and arts activities. It's spread over three campuses and has recently opened NUS University Town at the Kent Ridge Campus, offering an educational hub with residential spaces, teaching facilities and study clusters to create a lively intellectual, social and cultural environment. Blended learning courses use technology to merge face to face activities with online platforms.

Unique characteristics
NUS offers a comprehensive, flexible, broad-based curriculum with 16 faculties and schools offering an education recognised as among the best in Asia. The University's multi-disciplinary, cross-faculty approach enables students to extend their studies across different fields and disciplines, giving them a broad knowledge base and increasing their employability. The University actively promotes innovation and entrepreneurship, with support locally and overseas for start-ups, industry partnerships and entrepreneurship outreach.

Location
From its botanic gardens, rainforests and wetlands to its exceptional shopping and eclectic food scene, Singapore is one of Asia's top destinations. It's also a world leader in research and innovation, with a number of highly ranking universities and an excellent student life. Singapore is an easy jump of point for the charms of Malaysia and Indonesia, including beaches, rainforests and orangutans.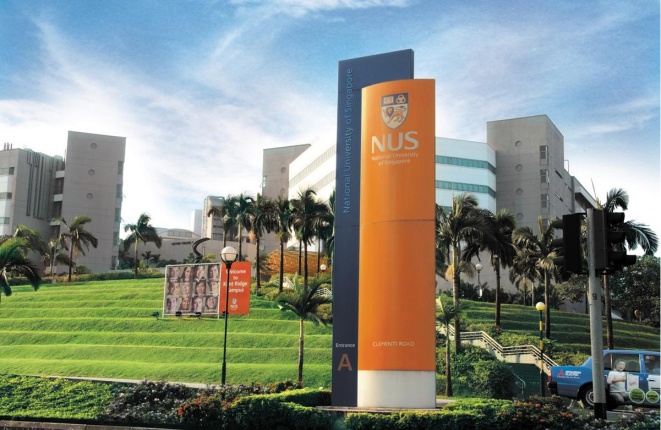 Academic Information
Course Catalogue
Information about units of study at the host university. You can also consult a list of units of study that have been previously approved for credit by the Faculty of Arts and Social Sciences at the University of Sydney.

Subject Area/s:
| | | |
| --- | --- | --- |
| Arts and Social Sciences | Business | Science |
| Music | Engineering & IT | Music |
| Law | Architecture & Design | |
Exclusions apply: Available to undergraduate students only. Consult restrictions on the host university website.

Teaching Periods: Semesters/Terms
Semester 1: August - December
Semester 2: January - May
Credit (Full-Time Load/Semester)
| | |
| --- | --- |
| University of Sydney | Host University |
| 24cpts | 20 MCs |
The above full-time load is indicative only.
Applications for academic credit are assessed by the relevant University of Sydney faculty/department based on: study load, contact hours, assessment requirements and level of study.

Grading System
Letter grades are awarded by the host university based on 5-point scale.

Transcripts Issued by Partner
Transcripts will be available at the end of your exchange period
Languages
Language of Instruction
Classes at the host university are taught in English.
Living
What is the host city like?
Find out more information about the host city

Accommodation
Housing options are offered by the host university

Cost of Living
Use this guide to estimate living expenses associated with studying overseas.

Scholarships
New Colombo Plan Mobility Program student grants: Fifteen NCP student grants of $7,000 will be awarded to eligible students in 2018.
Vice Chancellor's Global Mobility Scholarship: Twenty-five merit scholarships to the value of $2,000 will be awarded to students nominated to the National University of Singapore in 2018.

Insurance
Students are required to obtain health insurance valid during their exchange.
Useful Information
Student Experiences
Haimin Huang
Bachelor of Engineering (Mechanical)/ Bachelor of Arts, Semester 2, 2015

Host City Highlights
Singapore is a very unique city. On arrival one will feel that it is similar to Sydney, but after staying and immersing in the local culture, there is much to be learnt and discovered in the city, both by landmark and appreciation.

Uni Life
Support is available from the University on campus, and at your residence. However the support available may not be as personalized and swift as you're used to.

Study
Higher-year mechanical engineering subjects are very academic and theoretical. I took 20 MCs (modules of credit), or 5 subjects. Most subjects are woth 4 MCs. I am taking Mechanics of Solids, which is a 3rd/4th year course. There are four hours of class each week. There was one mid-term quiz, one final group presentation, and a final exam of two hours. Contact hours were about 18 per week –less than Sydney.

Housing
I chose to stay in Prince George's Park residence, which is a type C residential college. Housing is quite limited in Singapore, so you don't have much of a choice outside of University provided options. PGPR is close to an MRT station, and food at the residence canteen is cheap, but Type C rooms don't have air conditioning, which is less than opportune with the humidity and heat. The hygiene of the kitchen and toilet also depends on your room-mates and there aren't too many facilities for socialising.

Money Matters
I recommend using the Citibank Transaction Plus account in Australia, as there are no fees for international purchases or withdrawals. It is also on the VISA network, which is more accepted in Singapore than MasterCard. Having a local account can be convenient to pay by NETS, Singapore's equivalent of EFTPOS, and I chose DBS for that. My weekly budget was about 300 SGD, which exceeded my budget.

Getting Around
The MRT is the main way to get around, you will need to get an opal style card and top it up.

Travels
I travelled to Malaysia, Taiwan and Mainland China - bus travel to Malaysia is cheap, but will take up valuable travel time. Breaks are a good opportunity to travel with a large group, as most people are guaranteed to be free, however planning travels with a large group can involve a lot of work and waiting for others. If in a large group, it is often a better idea to split up into smaller groups of similar interest or destinations.

Top Tips
Take intiative in asking lecturers if you don't understand something, as the consistency of lecture notes and answers is often dubious.
Exchange is a great opportunity to broaden your horizons. When we live in our home country, our world seems to be confined to the extent of our everyday interactions. Having the opportunity to travel abroad and meet people from around the world has opened my eyes to how much the world has to offer, and how much potential one has to develop and grow.