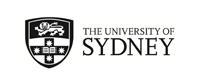 Announcements
> Attend an Exchange Information Session in Semester 2!
Announcement: Attend an Exchange Information Session in Semester 2!



International Exchange Program Information Sessions run from 28 July - 21 October

What is covered in the information sessions?
All sessions will cover important eligibility criteria, registration and application instructions and useful factors for you to consider for your exchange. These sessions will provide an overview of the available destinations and act as a springboard for your research and planning. In addition to the general information sessions, select information sessions will cover specific programs.

Short-term: Short-term sessions will highlight short-term exchange and study abroad programs available during the winter and summer breaks. These short-term programs will run from 2 – 8 weeks, depending on the program and the time of year they run.

Regions: Region focus sessions provide further information about the requirements and opportunities in these regions.

Faculty-specific: Faculty-specific sessions will highlight opportunities and requirements for students from those particular faculties.


When can I attend an information session?
Information sessions will commence on Wednesday 28 July 2016 and run three times per week during semester through Friday 21 October 2016. All information sessions will run from 12noon to 1pm.

Week beginning
Wednesday
Chemistry LT 4
Thursday
Chemistry LT 1
Friday
Chemistry LT 4
25-Jul
General
Short Term
1-Aug
UK
Short Term
BIGS (TBC)
8-Aug
General
Short-term 3pp
North America
15-Aug
Business (TBC)
Science (TBC)
Short-term 3pp
22-Aug
Post Graduate
Europe in English
Asian Languages
29-Aug
Short Term
General
European Languages
5-Sep
North America
UK
Architecture (TBC)
12-Sep
Engineering (TBC)
Short Term
General
19-Sep
Education/Social Work (TBC)
Asia in English
Short Term
3-Oct
General
Business
BIGS
10-Oct
Science
Engineering
Short Term
17-Oct
Short Term
European Languages
Europe in English


Drop-in Advising
Once you have done your research, speak with an Exchange Adviser in person. No appointments are required, however it is recommended you come along with a list of questions as Advisers can only meet for up to 10 minutes per student.
Drop-in advising sessions are available in week 13 and STUVAC on Tuesday, Wednesday & Thursday in the Abercrombie Business School Building.

| | | | |
| --- | --- | --- | --- |
| Week beginning | Tuesday 12 -1pm | Wednesday 12-1pm | Thursday 12-1pm |
| 24 October (week 13) | ABS Collaborative Learning Studio 3090 | ABS Collaborative Learning Studio 3190 | ABS Collaborative Learning Studio 3090 |
| | Tuesday 12 -1pm | Wednesday 12-2pm | Thursday 12-1pm |
| 31 October (STUVAC) | ABS Collaborative Learning Studio 3090 | ABS Collaborative Learning Studio 3120 | ABS Collaborative Learning Studio 3120 |