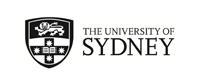 Attend an information session
Information sessions are held three times a week during semester.
Speak to a Sydney Abroad Peer Adviser
Peer Advisers are available to assist you as you work through the process leading up to your exchange. As returned exchange students, they have a great appreciation for the work that goes into preparing for exchange and are more than happy to work with you through the process. Drop in and see a Peer Adviser from Monday-Friday, 9am-5pm at the Sydney Abroad counter in the Student Centre, Level 3, Jane Foss Russell Building or contact them via email @ sydney.abroad@sydney.edu.au.

Ask an Exchange Adviser
Each Adviser is responsible for a different region. Your Sydney Abroad Exchange Adviser will be your main contact point throughout your exchange experience. Advisers support your application to the host university and provide advice and administration services related to your exchange leading up to departure, whilst you are overseas and upon your return. Drop in advising sessions are scheduled with Exchange Advisers in the lead up to the application deadline.

Semester and year-long exchange programs
Canada, Asia and New Zealand
Hilary Camarda, hilary.camarda@sydney.edu.au

English language destinations in Europe:
United Kingdom, Ireland, Denmark, Sweden, Norway, Iceland, Finland, The Netherlands, Belgium, Hungary, Malta, Israel, and Turkey
Georgia Ryburn, georgia.ryburn@sydney.edu.au

France, Switzerland, Cyprus, Spain, Portugal, Mexico, Chile, Colombia, Peru and Brazil
Dimity Hyde, dimity.hyde@sydney.edu.au

USA, Austria, Germany and Italy
Lauren Tropeano, lauren.tropeano@sydney.edu.au
Short term programs

Find detailed information about eligibility and more on the Sydney Abroad student website. Have a follow up question? Contact the Advisers via email or by calling (02) 8627 8322.